Chair(s) 
Valentina Presutti (University of Bologna)
Image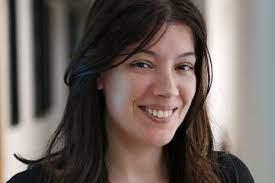 Valentina Presutti is associate professor in Computer Science at the University of Bologna. She coordinates the H2020 project "Polifonia: a digital harmoniser for musical heritage knowledge". She has +150 articles in international journals/conferences/workshops in the field of ontology and knowledge graph engineering, knowledge extraction and empirical semantics. She is co-director of International Semantic Web Research Summer School (ISWS) and has served in organisational and scientific roles for several events.
Michel Buffa (University Côte d'Azur, France)
Image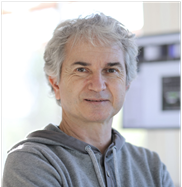 Michel Buffa is a full professor/researcher at University Côte d'Azur, a member of the WIMMICS research group, common to INRIA and to the I3S Laboratory (CNRS). He contributed to the development of the WebAudio research field, since he participated in all WebAudio Conferences, being part of each program committee between 2015 and 2019. He actively works with the W3C WebAudio working group. With other researchers and developers he co-created a WebAudio Plugin standard. He has been the national coordinator of the french research project WASABI, that consists in building a 2M songs knowledge database that mixes metadata from Cultural, lyrics and audio analysis. He published papers at ISWC, ESWC, JWS journal, etc.
 
Luc Steels (Barcelona Supercomputing Center, Barcelona Spain) 
Image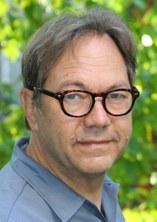 Luc Steels is currently strategic advisor at the Barcelona Supercomputing Center.
He was full professor at the University of Brussels (VUB) and founder of the VUB AI Lab in 1983, founding director of the Sony Computer Science Laboratory (Paris), and emeritus research fellow at the Institute for Advanced Studies (ICREA) Barcelona. Steels worked in many areas of AI (particularly in computational linguistics, knowledge-based systems and artificial life inspired robots). He published hundreds of research papers and edited a dozen books on AI. Under his initiative, the Paris Sony CSL started in 1997 with the application of AI to music. Steels is also a musical composer specialized in opera. His operas have been performed at the Brussels Monnaie opera house, the Paris Gaite Lyrique, the Sony Concert Hall in Tokyo and other venues.
Jean-François Trubert (University of Côte d'Azur)
Image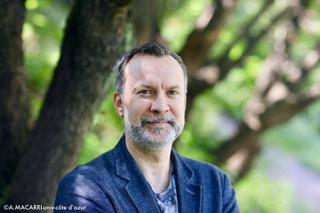 Jean-François Trubert is Professor in Music at the University Nice Sophia Antipolis. He works intensively in the field of contemporary Music Theatre and Opera in the XXth and XXIst century. He mainly focuses on the topic of gesture and performance in the music of Kurt Weill, Hanns Eisler, Luciano Berio, Georges Aperghis and Mauricio Kagel. He develops cross-disciplinary approaches in the field of music dramaturgy in new media (film, series, web, video games) and contemporary art.
Enrico Daga (Open University) - co-chair of demo session
Image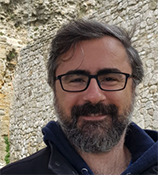 Enrico Daga has a PhD in Artificial Intelligence and is a researcher at KMI. His current research is exploring novel methods for Knowledge Graph construction and infrastructure (with particular focus on policies and process knowledge). Application areas include smart cities, healthcare, humanities, and cultural heritage. Enrico is co-founder of the WHiSe Workshop on Humanities in the Semantic Web and co-chair of the Artificial Intelligence and Music (AIM) DARIAH WG.
Albert Meroño Peñuela (King's College London) - co-chair of demo session 
Homepage: https://www.albertmeronyo.org/
Image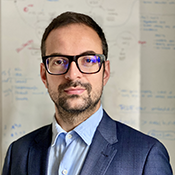 Albert Meroño is Assistant Professor in Computer Science at the Distributed Artificial Intelligence group, King's College London. His research revolves around the relations between Artificial Intelligence and culture, in particular the semantics of music, multimodal knowledge graphs, and knowledge representation and reasoning for digital humanities and cultural heritage. He has done work in various areas of the semantic web, most prominently in Web Data APIs over RDF Knowledge Graphs.
Program Committee (additional invitations may be sent)
Mathieu d'Aquin  - Université de Lorraine, France
Peter van Kranenburg - Meertens Instituut, KNAW
Christophe Guillotel-Nothmann - CNRS, France
Franck Michel - University Côte d'Azur - CNRS, France
Elena Musumeci - Italian Ministry of Culture, Italy
Johan Pauwels - Queen Mary University of London, UK
Guillaume Pellerin - IRCAM, France
Lauren Pottier - Université Jean Monnet, France
Philippe Rigaux - CNAM, France
Mark Sandler - Queen Mary University of London, UK
Norbert Schnell - Furtwangen University, Germany
Ariane Stolfi -  Universidade Federal do Sul da Bahia, Brazil
Chiara Veninata - Italian Ministry of Culture, Italy
Anna Xambo - De Montfort University (DMU), UK